Car Rental in Cancun
Typical, you have been planning your trip months in advance, you arrive in the city and at the time you use public transport, it does not turn out to be what you expected, for this and many other reasons, we recommend you rent cars in Cancun Airport! We assure you that it will be the easiest, most economical and feasible way to move within the city. Caribbean Rent a Car will be your best option to rent a car in Cancun, mainly for our customer service 24 hours during car rental in Cancun with Caribbean Rent a Car, without leaving out the promotions we have for you. We are sure that we have the car that will fit perfectly to your needs and budget.
Who are we now?
Car Rental in Cancun Airport, with Caribbean, we are a committed company with more than 20 years of experience in car rental in Cancun, Caribbean car rental has a diverse range of cars to be able to cover all the needs of our customers, we are a company that knows the needs in car rental in Cancun Airport, we have various points of sale for your convenience, we have presence in Car Rental in Cancun Airport , as well as in car rental in downtown Cancun, we know that you will be completely satisfied in car rental in Cancun with us, as we have car rental service in almost the whole country and to meet all the needs of our customers. We also have presence for car rental in Cancun Hotel Zone, we have recently acquired rental units for your greater satisfaction, if you need to rent a car in Playa del Carmen we have a branch, we also have car rental in Tulum, in Caribbean car rental we have the most economical rates with all insurance included, our rates count with tax and insurance included with the Zero Deductible in case of accident or theft of the rented unit, what you quote with Caribbean car rental is what you pay for, we have no hidden charges on car rental, feel free to rent a car in Caribbean and discover how wonderful our Mexico is. We have 24-hour service on car rental in Cancun Airport. As well as in several states of the Mexican republic. We are convinced that we can meet all the needs in car rental in Cancun Airport, other car rental companies have hidden charges and costs in their rates, so do not hesitate to rent a car, as what the price you see is what you pay, Caribbean car rental is a company committed to all our customers.
Drive safely
Coverage 0% deductible
Loss Damage Waiver 0% Deductible (LDW)
Collision Damage Waiver (CDW)
Primary Third Person/Property Liability (PLI)
Civil liability supplement (SLI)
Medical expenses insurance (PAI)
Theft Protection (TP)
And other benefits
Discover more benefits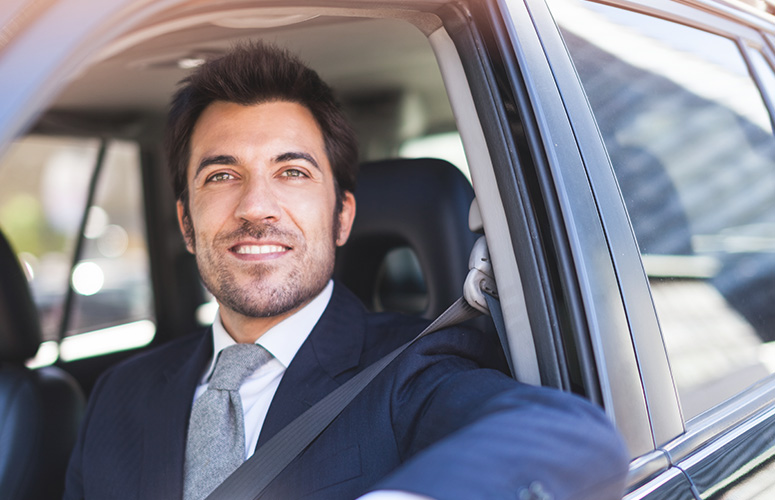 See What People Ask to Us
Faqs
5 Things to Do
During Car Rentals in Cancun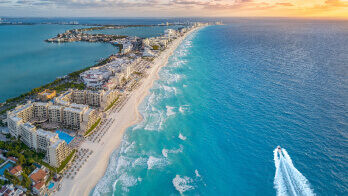 Visit the beaches! The main attraction of the city
We have no doubt that when someone thinks of Cancun, in automatic comes to mind the beaches with that characteristic turquoise color and is that with more than 22 kilometers of virgin sand and soft that nobody resists to take the sun. Tortugas Beach and Playa Forum are among the busiest in the city.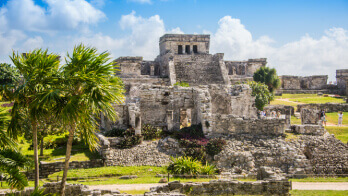 Discover the Mayan Ruins
Several kilometers away from the hotel zone, it concentrates all the history that was in this part of the country, in this area you will find part of the historical events that are part of today's Mexico. This civilization, one of the most sophisticated and advanced that focused on Mexico and Central America. Here you can get there with your car rental in Cancun Airport.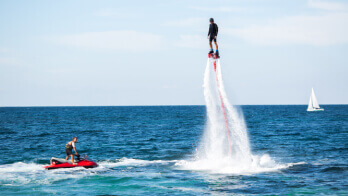 Water sports
Are you one of those who like to ski? Diving? Do you enjoy paragliding?
Cancun is the ideal place for these activities and if you are talking about kayaks, the waters are perfect for traveling.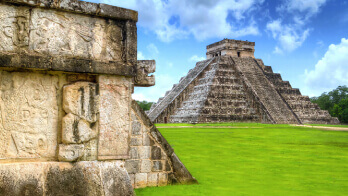 Get excited with Chichen Itza!
We believe that Chichen is one of the main reasons to rent cars in Cancun, about 2 and a half hours from the city you will find this complex, one of the most famous in the world and is located on the Yucatan peninsula. Its imposing structure called "Castle" extends for 6.5 km.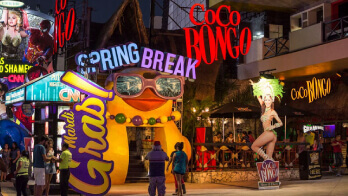 Enjoy the nightlife
As we mentioned earlier, the best months to enjoy the nightlife in Cancun is between January and May, from the kilometer 9.5 of the famous Boulevard Kukulcán, are concentrated most of the clubs and bars of the city, you can also find restaurants for all tastes.